Documenting the Cemeteries of Washington County, NY
In 1990 Charles and Gaynelle Moore began the systematic reading and recording of gravestones in the cemeteries of Washington County, NY. After almost 20 years of dodging rainstorms and swatting mosquitoes, the survey was completed in 2009. The 17th and final township, Town of Granville, NY was finished in September of 2009. The other Towns completed are: Argyle, Cambridge, Dresden, Putnam, Easton, Fort Ann, Fort Edward, Greenwich, Hampton, Hartford, Hebron, Jackson, White Creek, Kingsbury, Salem and Whitehall. A new edition of the Town of Fort Edward is now in two volumes with larger print. As we reprint the books the records will have larger underlined print.
The mission was to personally survey every cemetery, including small family burying grounds, rural grave yards, and both public and private cemeteries in Washington County, NY. A database was created from old lists that were available and confirmed or corrected as needed. Records were added for any tombstones not included and for the new burials. All known existing cemeteries for these towns were surveyed and each burial entered into the master record. Of course, mistakes can happen when reading old weathered stones, but a conscientious effort was made to create an accurate and useful record.
Over the years many stones have become broken, buried or lost. In some of the older cemeteries, many tomb stones are now gone that were in inventories made only 20 years ago. Lack of maintenance, vandalism and weather have destroyed many of these historic markers. The goal has been to compile and preserve a complete record, as much as possible, of burials in the 17 towns of Washington County, NY.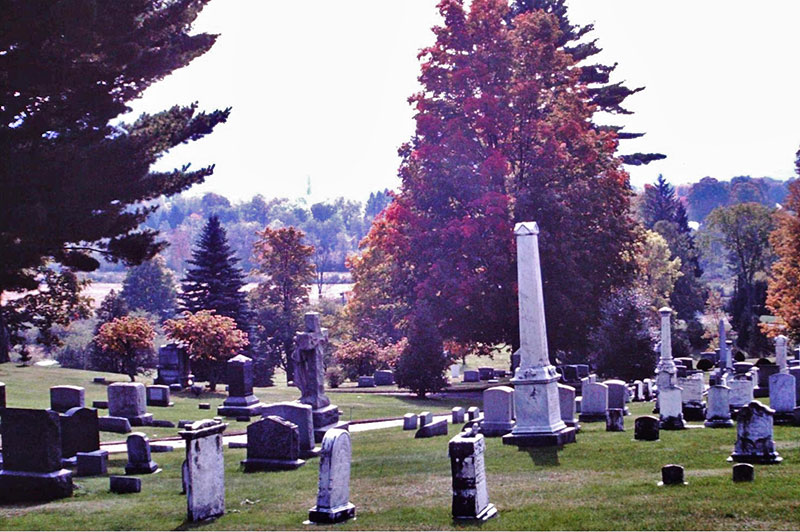 Woodlawn Cemetery Cambridge NY
| | |
| --- | --- |
| Made in Fort Edward - Kings Street | Kingsbury Cemetery |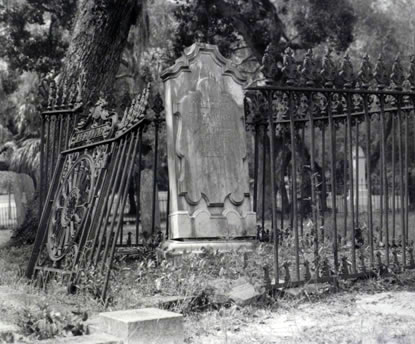 Washington County Cemetery Books
Washington County, New York, is divided into 17 towns (townships), and all have been surveyed. We have 15 cemetery record books in print. Two books include two towns. Each book is indexed and some contain a locator map for cemeteries. You will find GPS reading for easy location for most of the cemeteries. The introduction to each cemetery includes significant facts on history, location and number of graves found. Maps accompany most of the larger cemeteries and burials in most of these are indicated by plot and/or row to help the researcher determine who is buried in adjacent or nearby plots.
Birth and death dates are recorded. In the remarks portion of the individual's record, any genealogical information found on the tombstones, such as parents, spouses, maiden names, military service, and sometimes birth place and other bits of information, are indicated. In rare cases some of the information in the remarks came from a descendant or from an old historical document.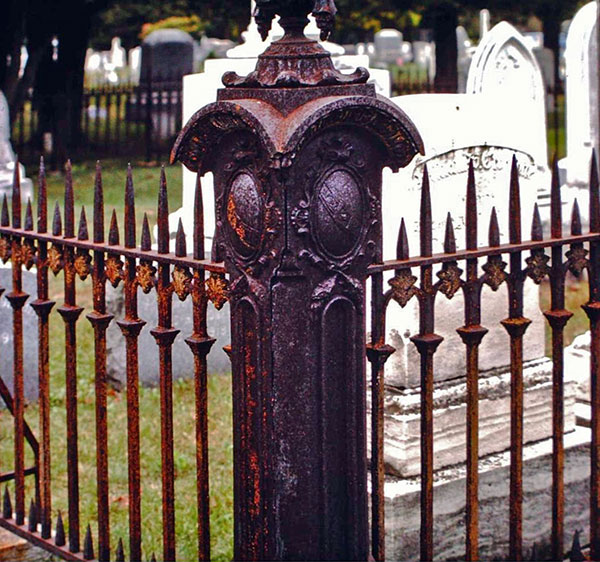 Union Cemetery